Push Piers
The foundation serves as the bedrock of your home's structural integrity and plays a critical role in ensuring the safety of your family. When that foundation starts to settle or shift, it puts both your property and your peace of mind at risk.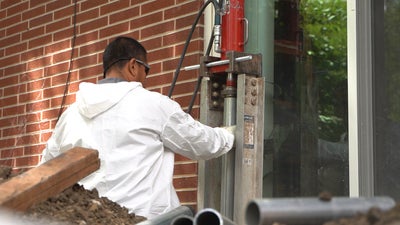 If you're encountering issues like cracking drywall or jammed doors and windows, you're not alone; many Michigan homeowners face similar challenges. Thankfully, a solution is readily available.
Foundation Systems of Michigan's Push Piers are engineered to not only stabilize but also potentially lift your sinking foundation permanently. As a recognized authority in foundation repair, you can trust you're in good hands with FSM.
This article will guide you through the essentials of push piers, their importance, and the unique benefits of choosing our specialized services and products.
What Are Push Piers?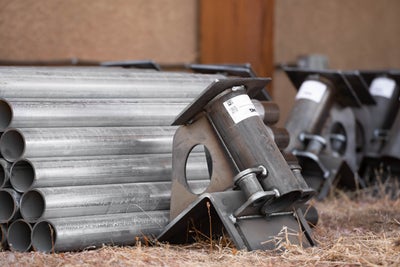 Push Piers are made from structural steel piers and are mechanically driven into the ground beneath your house's foundation. They are installed deep enough to pass through unstable soils and reach firmer, load-bearing layers or bedrock, thereby offering a solid underpinning for your home.
These are sometimes known as resistance piers because they are driven into the ground up to a point where resistance indicates stable support.
Push Piers are a vital component of a broader home repair strategy, integrating seamlessly with other methods of foundation, basement, crawl space, and concrete restoration. This approach ensures long-lasting structural durability.
Signs You Need Push Piers
Common indications that your home may need push piers include:
Drywall cracks
Popped drywall nails
Gaps in flooring
Cracks in bricks
Leaning or cracking chimneys
Neglecting these warning signs can lead to more severe and costly issues down the line. Consult a local foundation repair expert, Foundation Systems of Michigan, to stop further damage.
Are Push Piers Necessary?
Yes. Ignoring foundational issues only serves to compound the problem, increasing both stress and repair costs.
Push piers are an integral part of our whole-home approach to stabilize your foundation and potentially return it to its original level. Taking prompt action can spare you financial and emotional turmoil.
Push piers are just one option to solve foundation settlement. Foundation Systems of Michigan offers other types of foundation piers, like helical and slab piers, that may be a better fit for your home. A free inspection by our foundation specialists will help identify the most fitting solution.
What Are the Benefits of Push Piers?
Our push pier systems are engineered for superior strength and durability. They are a permanent solution, tailored to your specific home's needs.
Benefits include:
Permanent Stability: Push piers deliver a long-lasting solution by permanently securing your foundation.
Damage Prevention: By redistributing the weight of your home to more stable ground layers, future settling is avoided.
Lifting Potential: Beyond stabilization, our push piers have the potential to lift your foundation closer to its original position, reducing gaps and cracks.
Customized Support: Each installation is calibrated to your home's unique structural needs for optimized results.
Comprehensive Solutions: Our push piers integrate with other solutions like wall bracing and basement waterproofing for complete foundation stability.
Lifetime Warranty: We back our push piers with an extensive warranty for your peace of mind.
It's essential to choose Foundation Systems of Michigan's specialized push piers to fully leverage the advantages of repairing your foundation. Our proprietary solutions are tailored for homeowners and offer distinct benefits over generic alternatives.
How We Install Push Piers
Our certified technicians adhere to a rigorous installation procedure.
Installation includes the following steps:
Dig down to the foundation footer
Attach specialized brackets
Assemble pier segments
Mechanically push the pier segments into the soil
Monitor depths and capacities
Cap the piers
Transfer the load to sturdier ground
Establish external benchmarks
Backfill and restore excavated areas
Foundation Systems of Michigan is Michigan's foremost provider for expertly installed push piers. Trust us to customize a foundation solution tailored to your home's specific requirements.
Why Our Push Piers Are the Best Choice for Your Home
Beyond the advantages previously outlined, additional features that make our SettleStop Push Pier System exceptionally effective are: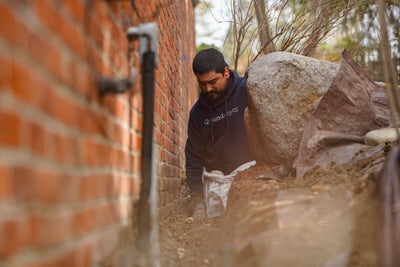 High steel quality
Reinforcing external sleeve
Concealed installation
Monitoring benchmarks
Comprehensive lifetime warranty
Optional annual maintenance plans
Year-round installation capabilities
Contact Foundation Systems of Michigan for Push Piers Now!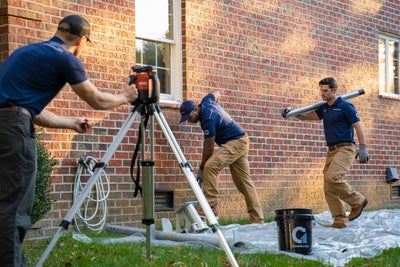 Don't let foundation settlement undermine your home's integrity. The longer you delay, the more complicated the repair becomes.
Reach out to Foundation Systems of Michigan for a free inspection. Our push piers offer a permanent fix for your foundation, potentially returning it to its original state. Residents throughout Michigan rely on our excellent customer service and high-quality solutions.
Contact us now!
FAQs
Yes, piers can be installed in nearly all weather conditions. Extremely frozen soil may make it more difficult to install push piers, but skilled technicians can often work around these challenges.  
Duration depends on various factors like the extent of the problem, installation location, and number of piers needed. Your Foundation Systems of Michigan consultant will provide an accurate timeline during your free consultation. 
Once installed, push piers typically require little to no maintenance. They are designed to last for the life of the structure they support. 
Publish Date:
Last Modified Date: