Channel Anchors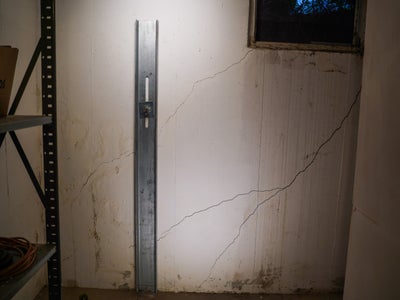 When it comes to home ownership, few things can induce anxiety quite like foundation issues.
Your home's structural integrity literally depends on its foundation, so even minor problems can signal major future headaches. But before you descend into a search rabbit hole of despair, take heart: channel anchors could be just the solution you need.
These steel wonders can help stop, and even potentially reverse, the early signs of foundation wall distress, such as tilting, cracking, or bowing.
In the following article, we'll unpack what channel anchors are, the warning signs that your home may need them, and the benefits they can offer to restore and maintain the value of your home.
What Are Channel Anchors?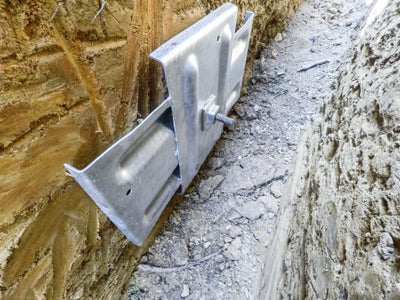 Channel anchors are steel earth anchors installed outside the foundation that connect to steel channel brackets mounted inside on basement walls with threaded rods.
By bracing walls to stable soil, channel anchors counteract soil pressure to stop inward wall movement. They also allow the potential for gradual wall straightening over time.
While used for several basement wall problems, they are most commonly used for wall shearing issues.
3 Signs You Need Channel Anchors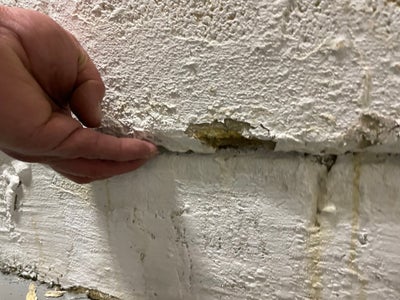 Consider channel anchors if you see these foundation wall issues:
Walls tilting in at top or bottom
Large horizontal or stair-step cracks
By supporting the wall from future inward movement, channel anchors help restore your home's structural integrity.
Is a Channel Anchor System Necessary?
Yes! Ignoring tilting walls will worsen the problem as hydrostatic pressure continues to push on your foundation walls. Left untreated, secondary problems like water damage and mold will occur. Severely compromised walls risk collapse.
What Are the Benefits of Channel Anchors?
Our channel anchor system offers these benefits:
Stops inward wall movement
Potentially straightens walls back to their original position
Restores strength without replacing foundation
Minimal landscaping disturbance
Installs around utilities without demolition
By stopping damage, channel anchors help maintain your home's value. Our experts offer a fully customized installation process, so your home only gets the protection it needs, nothing more.
Channel Anchor Installation Process
While each home is unique, our certified technicians follow these general steps when installing channel anchors:
1. Inspection to map anchor locations
We inspect walls and map custom anchor locations in bowing areas to ensure effective stabilization.
2. Bore holes around foundation perimeter
We dig exterior anchor holes deep until we reach stable, untouched soil using powerful augers. The earth plate is installed.
3. Drill small wall holes for anchor rods
Small 1-to-2-inch holes are drilled through the basement wall aligning with the exterior earth plate.
4. Connect rods to anchors and embed in soil
Rods permanently join the earth plate and the interior wall. The earth is carefully replaced and compacted.
5. Mount channel brackets over protruding rods
Steel channel brackets mount to interior walls fitting over the anchor rods.
6. Secure floor brackets into concrete
Channels bolt into the concrete floor for robust structural stability.
7. Potentially straighten walls by tightening rods
Once installed, rods can be incrementally tightened to potentially straighten walls over time through periodic adjustments.
Why Foundation Systems of Michigan is the Best Choice
Choosing us gets you:
Free inspection and repair plan
Top-quality channel anchors backed by expertise
Proprietary anchor design for superior performance
Industry-leading value
Transferable warranties
Annual maintenance plan
Contact FSM for Channel Anchors Today!
Don't wait for foundation problems to worsen. Contact Foundation Systems of Michigan today to schedule your free inspection!
By choosing FSM, you're putting your trust in a reputable company with a proven track record of excellence.
FSM's team of experienced technicians use industry-leading techniques to ensure a lasting solution. We offer custom-tailored solutions backed by comprehensive warranties.
Don't gamble with the structural integrity of your home; opt for the quality assurance and expertise that FSM offers to keep your home safe and secure for years to come.
FAQs
Channel anchor installation typically takes one day or less using minimal excavation and small wall holes for quick installation. 
Anchor rods are gradually tightened, which can slowly bring walls back to level alignment over time. We recommend annual maintenance for optimal straightening results.
Depending on your situation, major remodeling may not be needed. Anchors can discretely integrate into existing finishing, or post-installation remodeling can be minimal. We'll determine the best course of action.
Publish Date:
Last Modified Date: