Helical Piers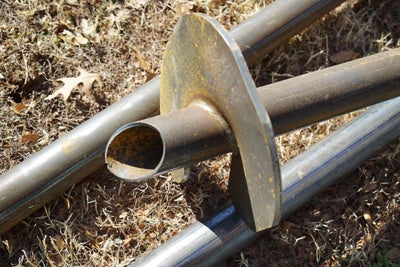 A stable home is a safe home. When you encounter foundation settlement, immediate action is needed to negate any safety risks.
Helical piers are a tried-and-true method for strengthening and repairing compromised foundations. If your home is showing signs of foundation problems, helical piers are an excellent way to reestablish stability and prevent further damage.
Foundation Systems of Michigan excels in delivering high quality foundation repair services, including the installation of helical piers. We pride ourselves on a customer-first approach.
Continue reading to explore how helical piers can secure your home and their value for the long term.
What Are Helical Piers?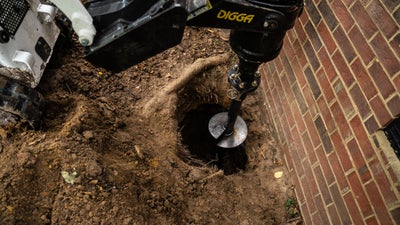 Helical piers, also referred to as helical piles or screw piles, serve as deep foundation components. Their purpose is to reroute the weight of a structure from unstable soils to firmer ground or bedrock beneath. These piers have the capability to not only stabilize but also potentially lift settling foundation segments.
Constructed with steel rods featuring helical plates that resemble oversized screws, these piers anchor deeply into the ground. This anchoring grants them remarkable weight-bearing capacities.
Incorporating helical piers is an integral part of a comprehensive home repair strategy. This is often coupled with other crucial home improvements, such as basement waterproofing or crawl space sealing.
Thanks to this cutting-edge technology, helical piers offer a permanent support system designed to keep your foundation secure for decades.
Signs You Need Helical Piers 
If your home exhibits any of the following symptoms, helical piers are likely an optimal solution: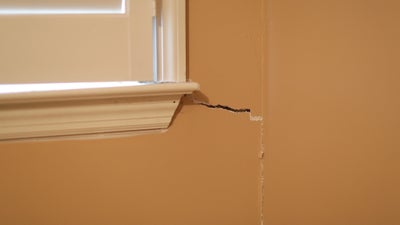 Cracking drywall
Nail pops in drywall
Cracks in bricks
Tilted or cracking chimneys
Cracks or gaps in flooring
Delaying repairs for these warning signs can escalate the problem, often leading to more extensive and expensive repairs. Consult a trusted foundation repair specialist, such as Foundation Systems of Michigan, to prevent further complications.
Are Helical Piers Necessary? 
Should your home display any of the signs listed above, helical piers become an essential corrective measure. Procrastination only worsens foundation-related problems, which could also introduce other complications like water entry.  
Early action in fortifying your foundation with helical piers helps keep costs down. This proactive approach also guards your home against even more severe damage.
At Foundation Systems of Michigan, we offer a whole home approach to diagnosing foundation issues and crafting a well-rounded solution for your home's structural well-being.
While helical piers are highly effective, they aren't the only solution for every situation. Our suite of products also includes alternatives like push piers and slab piers. We customize our recommendations to your specific needs following a free inspection.
What Are the Benefits of Helical Piers? 
Choosing our helical piers ensures many advantages, including: 
Permanent Stabilization: Our helical piers anchor deeply to provide enduring foundation support.
Immediate Support: When installed by our certified professionals, helical piers halt any ongoing foundation movement, thus minimizing future damage.
Restoration Potential: In certain cases, helical piers can raise a sinking foundation back to its original level.
Built to Last: We back our helical piers with a lifetime warranty for your peace of mind.
Seamless Integration: Helical piers integrate flawlessly into our broader home repair strategies.
Foundation Systems of Michigan delivers unparalleled services and products, guaranteeing you get the best outcomes for your home.
How We Install Helical Piers 
The process of installing SettleStop™ Helical Piers is highly specialized and demands the skill set of experts in foundation repair.  
Here's an overview of how our team at Foundation Systems of Michigan manages the process:
1. Comprehensive Evaluation 
Our team conducts a detailed analysis of your property to assess the foundation's condition and identify ideal sites for helical pier installation. 
2. Soil Exposure 
Our crew digs down to unveil the foundation footer for proper preparation.
3. Pier Installation 
Specialized hydraulic equipment drives the helical piers into the soil, monitored for optimal torque application. 
4. Bracket Fastening 
A heavy-duty steel bracket gets affixed to the foundation footer, connecting it to the helical pier, and taking over the weight of the structure.
5. Lift Attempt 
We may attempt to lift the sinking portions of the foundation through hydraulic lifting techniques.
6. Benchmarking & Site Restoration 
We restore any disrupted areas and remove all debris, leaving your property clean and as intact as possible. Additionally, we install markers above each pier location to facilitate future stability checks.
Choose Foundation Systems of Michigan for top-quality helical pier installation services, and rest easy knowing your home's foundation is in expert hands.
Why Our Helical Piers Are the Best Choice for Your Home 
Our SettleStop Helical Piers offer unique benefits:
Multipurpose: Suitable for both new builds and existing foundation issues.
Efficient Installation: Our professional teams complete the job swiftly.
Load Capacity: Optimally spaced to maximize their load-bearing capabilities.
Eco-friendly: Minimal environmental impact with limited excavation.
Year-Round Installation: Can be installed any time of the year.
Contact Foundation Systems of Michigan for Helical Piers Today!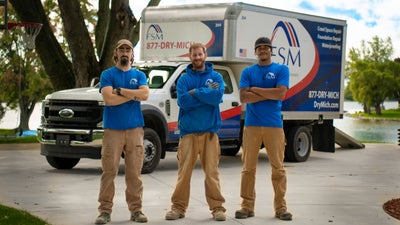 Don't let your home's foundation issues go untreated. Delays only exacerbate the situation, costing you more in the long run. 
Contact Foundation Systems of Michigan today for a free inspection and estimate. 
Choose our helical piers to guarantee your foundation's long-term stability and peace of mind. 
FAQs
The cost of helical piers can vary depending on factors such as the number required, the depth of installation, and the geographical location. It's advisable to get multiple quotes from qualified contractors for an accurate estimate.  
Helical piers are screwed into the ground using specialized equipment. The helical plates on the pier shaft help to pull it deep into the soil, providing a solid foundation upon which structures can be built or stabilized.  
Helical piers are versatile and can be used in various types of construction, including residential, commercial, and industrial projects. They are particularly useful in areas with poor soil conditions. 
Publish Date:
Last Modified Date: