Cracked Chimney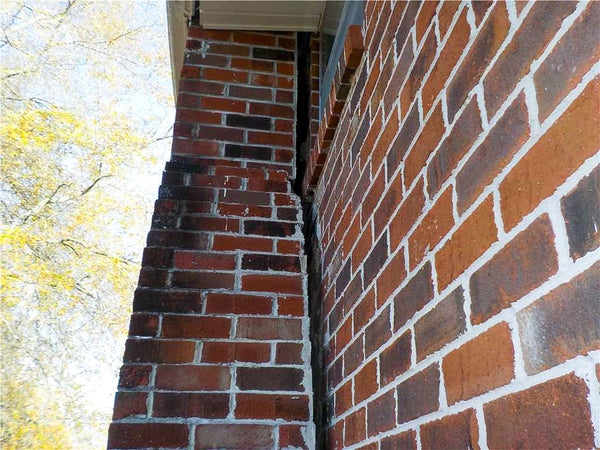 A fireplace adds that cozy, "home sweet home" vibe, but if your chimney's in bad shape, it could  become a danger instead of a delight. A cracking chimney isn't just an eyesore—it's a red flag for your home's safety. 
At Foundation Systems of Michigan, we're dedicated to foundation repair that stands the test of time, especially when it comes to making your chimney safe and sound.
After reading this guide, you'll be a pro at understanding why chimneys crack and the best repairs for the job.
What Is a Cracked Chimney?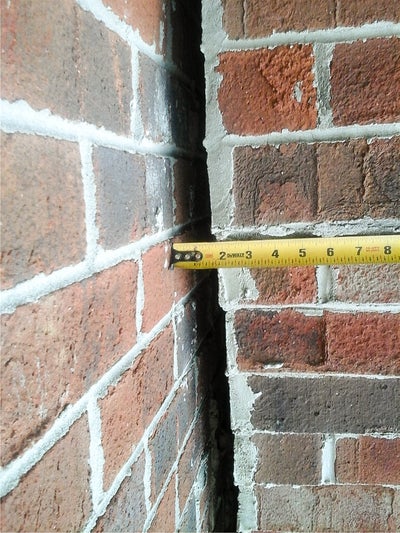 A cracked chimney means you have cracks that are either easy to see or sneakily hidden in the chimney's brickwork or stone construction.
Cracks occur in different places, including inside the flue, around the chimney crown, or along the main body of the chimney itself. You'll often find these cracks most noticeable in the mortar that holds the bricks together.
You might also notice a gap forming between the bricks of the chimney. This isn't a good sign; it could cause further harm and start to detach from your home.
The problems aren't cosmetic—they indicate a structural foundation problem. 
What Causes Cracked Chimneys?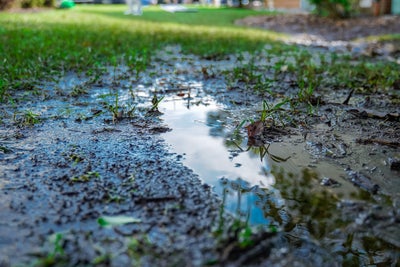 The main culprit is usually the type of soil your home sits on. Michigan primarily has clay soil that expands and contracts with moisture levels—this movement causes problems for your foundation.
Soil can become unstable due to:
Rain: Lots of rain or melting snow can make the soil wet and less supportive.
Wash Out: Heavy rains or flooding can lead to soil erosion, weakening it.
Drought: When the soil dries out, it shrinks, leaving gaps where your chimney can start to sink.
Construction Problems: If the soil wasn't prepped properly before your chimney was built, settlement can occur.
Tree Roots: Trees searching for water can push the soil around, making it unstable.
Because chimneys often stand alone, they're more vulnerable to these soil issues, causing them to crack or even separate from your home. This should always be a sign to check your foundation immediately.
Can You Fix Chimney Cracks? 
Absolutely, but a bandage approach won't cut it. Simply patching the bricks or applying sealant is like using a tiny umbrella in a hurricane.
Foundation Systems of Michigan focuses on fixing the root of the issue for a long-term solution. We offer tailored foundation repair options to suit your home's specific needs, including state-of-the-art foundation piers.
How to Fix a Cracked Chimney 
Inspection 
Our foundation inspectors will take a close look at your home's foundation and the chimney itself, mapping out where the cracks are and how severe the damage is.
Foundation Pier Installation 
We use foundation piers to literally get to the bottom of the issue. These piers go deep into the ground to find stable soil or even bedrock, creating a solid foundation for your chimney and permanently stabilizing it.
Depending on the soil surrounding your home, either helical or push piers will be installed. Typically, helical piers are used since chimney's are a lighter structure.
Here's what the process entails:
Excavate the soil down to the chimney footer
Use hydraulic equipment to advance the piers into the soil
Monitor the pressure and depth of installed piers
Advance the screw-like piers until they reach stable soil or bedrock
Attach a durable steel bracket to the footing, ensuring load transfer
Install small rivets in the exterior brick as benchmarks
Backfill excavated soil
Regular Inspections 
Annual maintenance inspections ensure your chimney stays stable and secure. Think of it as your chimney's yearly physical.
Why Address the Chimney Issues Now 
Putting off chimney repairs is like ignoring a ticking time bomb:
Safety First: A shaky chimney could eventually come crashing down.
No Water Welcome: Cracks make your chimney a water magnet, leading to more issues.
Fire Fears: A damaged chimney isn't just leaning; it's a fire risk too.
Save Money: Fixing it now means fewer headaches and costs later.
Boost Your Home's Worth: A solid chimney is a plus when you're looking to sell.
Foundation Systems of Michigan is interested in more than temporary solutions. Our cutting-edge products and installation procedures ensure your chimney is stable for years to come.
Contact Foundation Systems of Michigan for Permanent Chimney Stabilization Solutions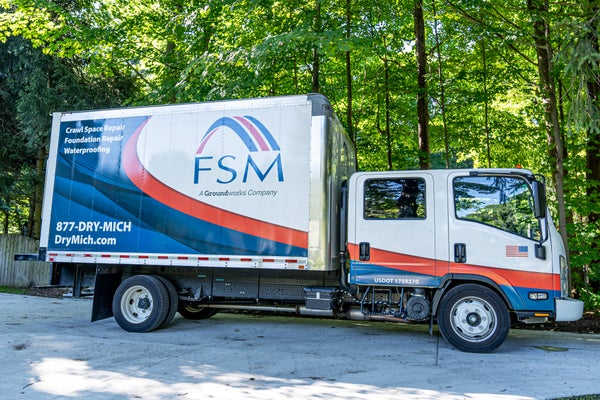 A cracking chimney shouldn't be on your list of worries. If you see signs of trouble, reach out to Foundation Systems of Michigan. Our foundation repair options provide whole-home stability and repair peace of mind.
We offer a free, no-pressure inspection to see what you're up against and give you the best options for repair.
Count on us to take care of your home like it's our own.
FAQs
Very. Ignoring it risks further damage and could even lead to a complete chimney collapse. Don't wait to give us a call.
Signs such as a leaning chimney, gaps between the chimney and the home, or even cracks in the walls near the chimney may suggest that foundation issues are the culprit. An inspection by a foundation expert can confirm whether foundation problems are to blame. 
Yes, cracked chimneys can be a fire hazard. Cracks may allow heat to escape to areas that aren't designed to handle it, possibly igniting adjacent materials. Cracks may also allow hazardous gases to leak into the home. 
Publish Date:
Last Modified Date:
Explore more problem signs