Sinking Foundation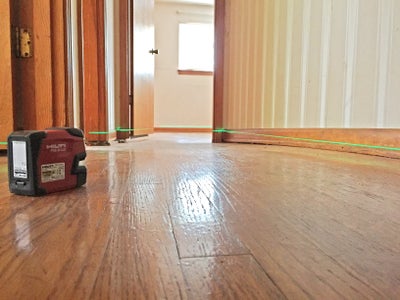 Have you noticed red flags like jamming doors or cracking drywall that make you suspect your foundation is sinking? While these issues may seem minor initially, they are a sign that immediate attention is required to prevent further complications.
At Foundation Systems of Michigan, we excel at properly identifying and effectively resolving issues related to foundation sinking. Using only top-of-the-line materials and proven expertise, we aim to preserve and safeguard your most treasured asset—your home.
What Is a Sinking Foundation?
A sinking foundation occurs when the foundation begins to settle unevenly into the earth. This phenomenon, known as differential settlement, takes place when the soil beneath the foundation is unable to support the structure's weight uniformly.
Indicators of a sinking foundation frequently include:
Failure to address these symptoms can result in significant structural impairment and increased safety risks.
What Causes a Sinking Foundation?
Various factors can contribute to a foundation beginning to sink:
Soil Moisture: Rainwater can cause soil to expand; its subsequent drying shrinks it, creating voids around the foundation.
Drainage Issues: Inadequate drainage prompts soil to swell and shrink more often, undermining foundation stability.
Inadequate Soil Compaction: Poorly packed soil tends to cave in, struggling to support the structure above.
Clay Soils: The expansion and contraction cycle of clay soils puts the foundation under continuous stress. Unfortunately, clay soil is very common in Michigan and Ohio.
Proximity of Trees: Tree roots can extract soil moisture, leading to soil contraction and foundation issues.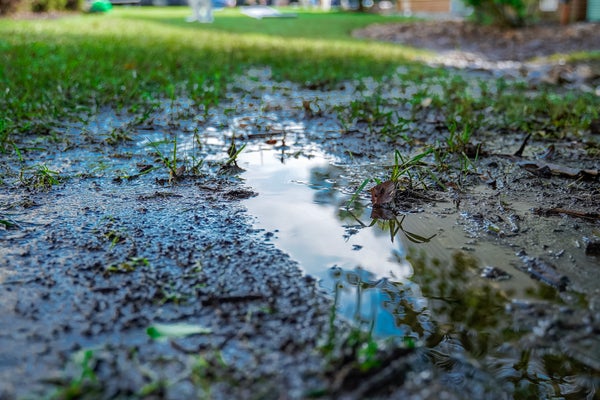 Can You Fix a Sinking Foundation?
Certainly, fixing a sinking foundation is possible! The critical factor is using tested and proven methods for foundation repair to strengthen and secure the structure before the situation deteriorates further.
While DIY solutions may seem like an attractive, cost-saving option, they are not advisable with foundation repair. At best, do-it-yourself techniques, such as patching, offer only a temporary fix for the symptoms. At worst, these makeshift solutions can actually worsen the problem, making future, professional repairs more costly and invasive.
How to Repair a Sinking Foundation
Foundation Systems of Michigan uses foundation piers that extend down to stable soil layers or bedrock to uphold your house. These piers work by redistributing the home's weight away from compromised soils.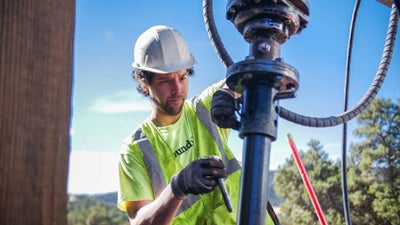 We offer multiple pier options to stabilize and potentially elevate sinking foundations:
Push piers are driven deep into the ground by heavy machinery.
Helical piers screw into the earth to support your home.
Slab piers attach beneath sinking concrete slabs.
Why Address Sinking Foundations Now?
Addressing a sinking foundation promptly is crucial to avoid exacerbating current issues. Acting swiftly can:
Avert escalating structural damage that is costlier to repair
Reinstate your home's structural soundness and safety
Prevent widening cracks and further uneven settling
Eliminate worsening issues with jamming doors and windows
Enhance stability, particularly if you're considering selling your property
Don't delay—consult the experts at Foundation Systems of Michigan for a no-obligation, free inspection. Ensure the structural well-being of your home.
Contact Foundation Systems of Michigan for Sinking Foundation Solutions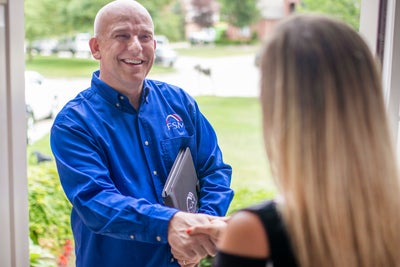 If a sinking foundation is a concern for you, reach out to Foundation Systems of Michigan immediately. Our seasoned professionals will conduct a thorough evaluation and propose sustainable solutions to fortify your home permanently.
We understand the anxiety that comes with foundation issues—it's like your car malfunctioning, only worse. This is why we offer flexible financing options to alleviate not only your home's foundation but also the financial stress associated with repairs.
Boasting more than 15 years of experience, we are skilled in accurately diagnosing and efficiently resolving any foundation issues you may have.
Schedule your free inspection and estimate today!
Sinking Foundation FAQs
Common symptoms include jamming doors and windows, sloping floors, and various forms of cracking in the home's interior and exterior. 
Factors such as soil erosion, drainage issues, poor soil compaction, fluctuating soil moisture, and nearby vegetation can contribute to differential settlement.
Slab piers can be fitted beneath the sagging slab to stabilize it and, in some cases, lift it back to its original position.