Leaking Basement Windows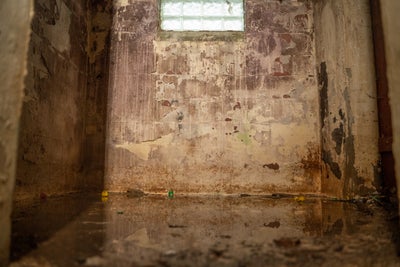 Basement windows have the dual purpose of allowing natural light in and serving as egress exits during emergencies, but they are often prone to problems.
Leaking basement windows, while common, can result in numerous hazards to both the structure of your home and the health of your family.
Foundation Systems of Michigan installs long-lasting solutions that go beyond mere makeshift repairs, instead addressing the root cause.
We excel in providing extensive basement waterproofing services designed to hit the problem at its core, leaving you with a safer, healthier home.
This page will guide you through the understanding and repair of leaking basement windows, empowering you to make informed decisions for your home. 
What Are Leaking Basement Windows?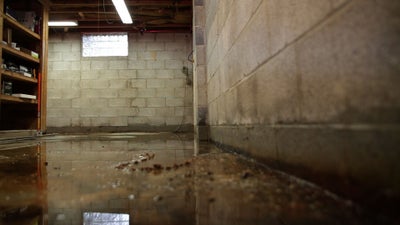 Leaking basement windows are those unable to fend off water entry, leading to water leaks, characterized by signs like:
Visible dampness
Staining from water
Puddles around the window frame
Water seeks the path of least resistance making aging or damaged basement window systems susceptible to its force.
Other accompanying problems might include:
When you notice these issues, seek professional help like Foundation Systems of Michigan to identify and address the core issues. 
What Causes Leaking Basement Windows? 
Leaking basement windows primarily occur due to:
Material Degradation: Materials such as wood, metal, and vinyl can degrade and decay.
Subpar Installation: Improperly fitted windows can result in openings that allow water intrusion.
Aging: With time, windows may lose their efficacy, becoming more prone to leaks.
Inadequate Drainage: Poor drainage around basement window wells can lead to water accumulation and subsequent leaks.
Environmental Pressure: Expansive clay soil can create hydrostatic pressure against basement walls, causing leaks through even the smallest openings.
Climate Variations: Extreme weather conditions, like heavy rain or snow, can aggravate the leaking issues.
Due to the complex nature of these issues, a professional assessment is important for the correct identification and resolution of the problem. Reach out to Foundation Systems of Michigan for a detailed, free inspection. 
Can You Fix Leaking Basement Windows? 
Absolutely, leaking basement windows are repairable.
However, achieving a lasting resolution involves more than a patch job. Short-term fixes like applying fresh caulk or waterproofing paint are merely bandages. For a lasting solution, choose the advanced services that Foundation Systems of Michigan offers, targeting and eliminating the root causes of the leaks. 
How to Fix Leaking Basement Windows 
Here's a brief overview of our approach at Foundation Systems of Michigan:
Comprehensive Inspection: We conduct a detailed inspection to determine the leak source and propose solutions tailored to your specific circumstances.
Internal Drainage System: Our specialized interior drainage system captures and redirects any water to a sump pump, alleviating hydrostatic pressure.
Sump Pump Installation: The accumulated water is pumped out and away from your residence, preventing any further damage.
Vapor Barrier: Our vapor barriers prevent moisture intrusion and help channel any leaks to the drainage system, maintaining a dry basement environment.
Humidity Control: Our advanced dehumidifiers maintain optimum humidity levels, inhibiting mold development and eradicating musty odors.
Structural Reinforcements: By using steel I-beams and wall anchors, we prevent structural damage and consequent leaks.
Egress Window Installations: Installing professional-grade egress window solutions that not only comply with safety regulations but also ensure a waterproof seal around window frames. 
Our cutting-edge products are customized to your home's unique needs, ensuring a leak-free basement environment.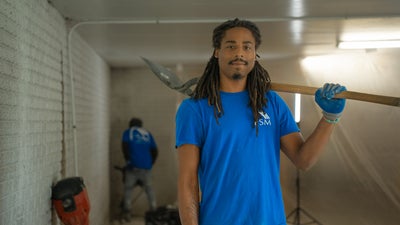 Why Address Leaking Basement Windows 
Addressing leaking basement windows is necessary to:
Prevent Mold Development: Mold prefers moist conditions.
Enhance Energy Efficiency: Sealed windows help in reducing energy bills.
Maintain Structural Integrity: Moisture can jeopardize the structural stability of your home. Safeguard Possessions: Water exposure can damage valuables stored in the basement.
Increase Property Value: A moisture-free basement boosts your home's market value.
Foundation Systems of Michigan offers innovative, enduring solutions designed to resolve leaking basement window issues effectively. 
Contact Foundation Systems of Michigan for Dependable Basement Waterproofing Solutions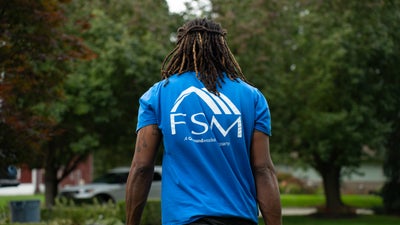 Avoid letting leaking basement windows deteriorate your home's condition. Rely on Foundation Systems of Michigan for swift, lasting resolutions. Connect with us today for a free, no-commitment inspection, and embark on the journey to a secure, healthier home.
For years, we have been the name to trust for homeowners across Michigan and northwestern Ohio, delivering unparalleled customer service and proven solutions. Embrace excellence with us and secure a healthier living space. 
FAQs
While waterproofing paint may sound like a good idea, it may not be an effective solution for window leaks, which typically require more comprehensive repair methods.
Remember, resolving leaks in basement windows promptly is crucial in maintaining the integrity and safety of your home.
Insurance coverage depends on the policy and the cause of the damage. While sudden and accidental damage may be covered, damage due to poor maintenance or wear and tear typically is not. 
Publish Date:
Last Modified Date:
Explore more problem signs