Dealing with a basement leak is trouble enough on its own. Trying to convince your insurance provider to help you cover the damages is another beast entirely.
Luckily, there are some leaks that your provider will help you recover from. It's important to know the difference between an insurable leak and one your provider may dismiss.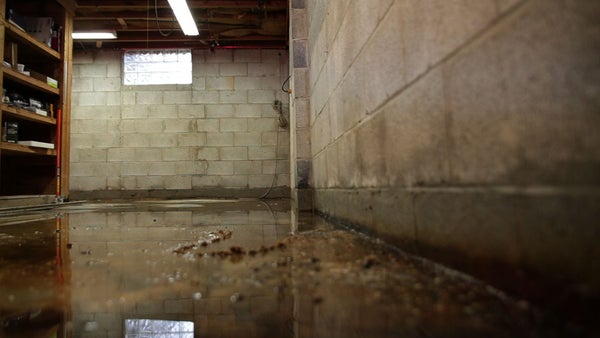 Does Homeowner's Insurance Protect You from Basement Leaks?
Homeowner's insurance tends to protect homeowners from moisture problems that originate inside of the home itself. Hydrostatic pressure can play a role here, but that role will need to be classified before an insurance company opts to help you pay for the repairs you need to restore your home's value. 
You can usually count on your insurance provider to honor claims involving:
Broken or burst pipes
Piping problems
Large appliance malfunctions
Again, it may not be your insurance provider that initially puts up the funds you need to restore your home. If it's an appliance that's caused the bulk of the damage in your basement, your provider may instead direct you toward that appliance's manufacturer. As long as the product is under warranty, the manufacturer may have to help you pay for both the repairs you need and a replacement appliance.
That said, if your appliance's warranty has expired, and it is the sole cause of a leak in your home, your homeowner's insurance should compensate you for the damage. Not only that, but your provider should either purchase a replacement appliance for you or provide you with the funds to do similarly.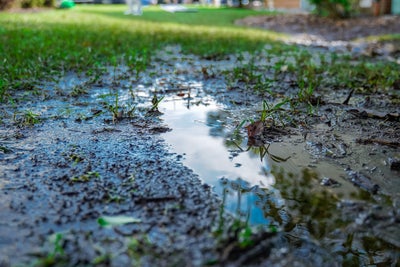 When Won't Your Insurance Provider Cover a Basement Leak?
As mentioned, insurance providers only cover some types of basement leaks. If it appears that the leak in question formed due to the work of forces outside of your home, you may not be able to file an insurance claim with your provider.
Some of the leaks most commonly denied insurance support include: 
Environmental leaks – If you live in a particularly damp area or below sea level, your home may be more prone to flooding and leaking than others. If you choose not to invest in home waterproofing measures, those leaks grow all the more likely, to the point where they may be common. Unfortunately, most insurance providers will dismiss leaks in homes below sea level or in marshy areas, attributing them to the work of nature.
Leaks caused by the weather – If you live in an area that sees a significant amount of snow or rain on a yearly basis, insurance providers may be able to connect your basement leak to the local weather. Once again, insurance providers may look to deny these sorts of claims, as the source of your damage will not have originated within the confines of your home. 
Basement seepage – While it isn't always easy for insurance providers to identify seepage, not to mention distinguish it from a leak, they'll still go to the effort. Seepage and leaks do have similar effects on your home, but seepage—the result of dry weather followed by an abrupt rain—explicitly begins outside of your home. While this kind of damage can expose your pipes and internal appliances to the conditions that may lead them to fail, insurance providers will still attribute those failures to forces outside of your control and thus not provide you with the funds you may need to invest in comprehensive repairs. 
Breaking Down Basement Leaks
Hydrostatic pressure isn't the only force that can cause your basement to start leaking, but it is one of the most prevalent. This pressure starts to build outside of your basement when moisture forces your building materials to change temperature. Those materials will expand and contract and will suffer from a severe amount of stress. Over time, those materials can begin to fracture, compromising the structural integrity of your home while also allowing more moisture indoors, exacerbating the problem at hand. 
Of course, hydrostatic pressure tends to go hand in hand with many of the other forces that can cause your basement to start leaking. Some of the most common causes of basement leaks that either don't include or work alongside hydrostatic pressure include:
Poor grading
Leaking pipes
Clogged drains
Repair Basement Leaks with Help from FSM
Want help dealing with leaks in your basement? The experts at FSM can work with you to find the best place to begin. Together you can walk through your basement and determine what force caused your home to start leaking. Then you can discuss what repairs or other protective services you may want to invest in to keep water out of your home in the future. 
Ready to get started? Get in touch with our professional team today to schedule a free inspection and repair quote.