No More Ladders
Water run-off from roofs can have lasting impacts to your foundation's integrity.
AquaGuard Gutters are a smart investment to protecting your home's foundation and your real estate purchase.
WHAT SETS AQUAGUARD GUTTERS APART FROM THE COMPETITION
Slotted Arch Profile Hood
Allows for maximum water flow in heavy downpours.
Heavy gauge aluminum ensures gutters won't sag over time and stay pitched towards downspouts.
Backsplash Lip
Backsplash lip prevents water roll back to fascia board protecting the front of your house from damage.
Additional water is redirected off the front and drops down before it reaches your house.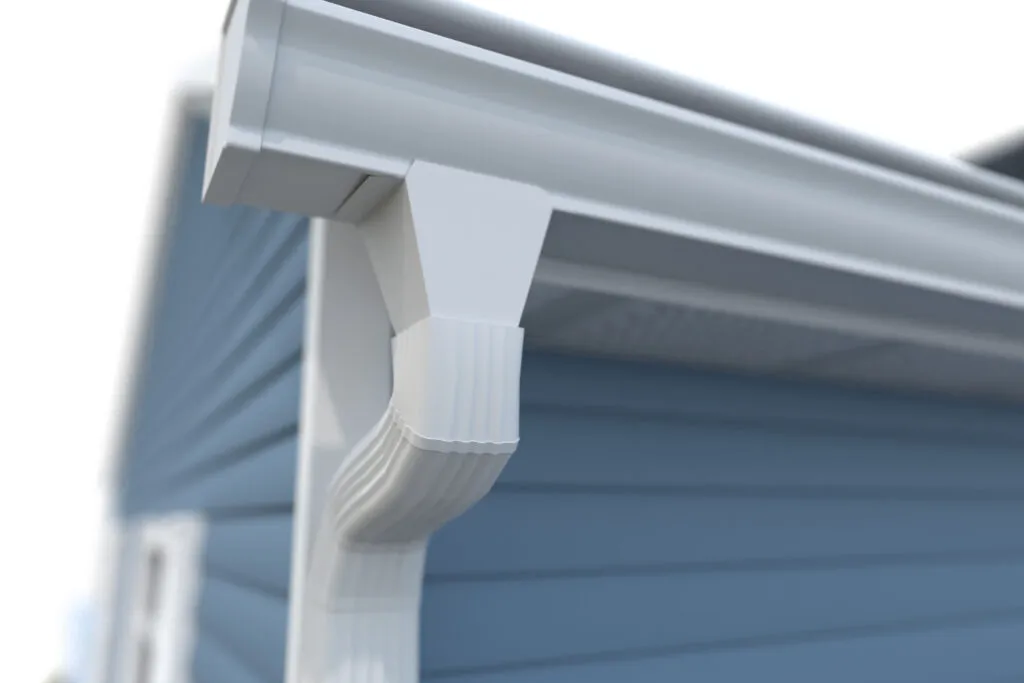 Wide-mouth Outlet
Creates a vortex suction to help pull the water out and down allowing water to escape at the highest rate possible.
Turns the weakest point in the system into the strongest point.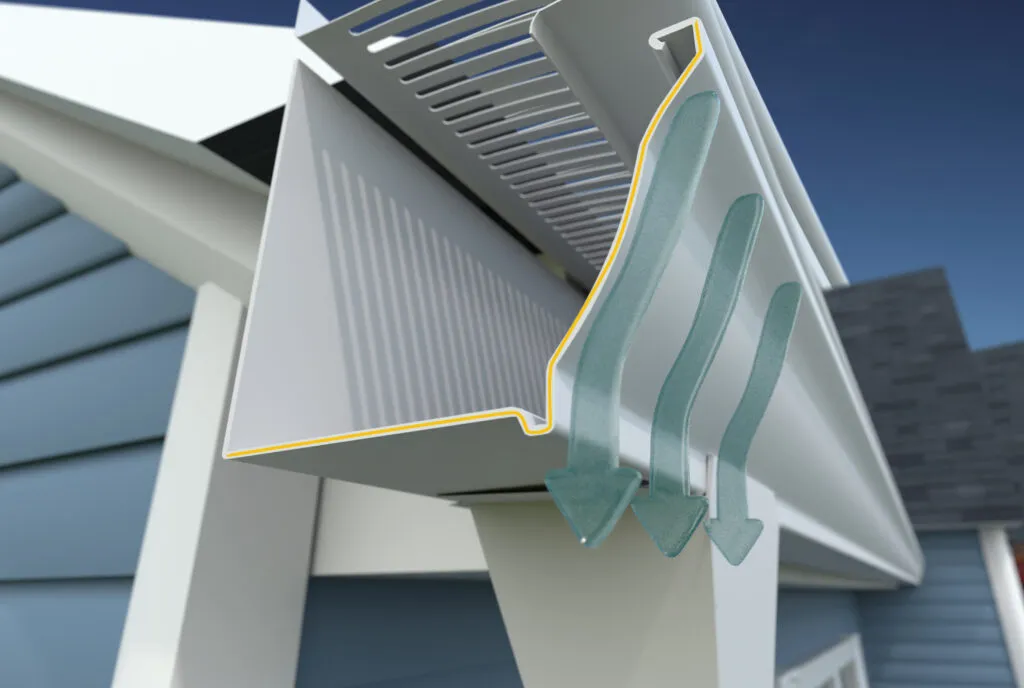 Seamless Trough
Larger 6″ trough with a bottom lip prevents water from being directed toward your house.
Prevents debris buildup and is designed to keep your gutter clutter-free.
YardWell Drainage System (as needed)
Bury downspouts beyond the clay bowl of your home to protect the foundation from water intrusion and structural damage.
Smooth wall PVC pipe is the most effective way to channel water away from the foundation.
---
WORRY NO MORE
Foundation Systems of Michigan has you covered!
As one of the most trusted companies in the industry, FSM has more than two decades of experience creating superior water management systems. From gutters to drainage, our solutions work from top to bottom.
Our extensive knowledge of water movement allows us to create whole-home solutions that protect the value and integrity of your property. We've never been satisfied with the status quo, and we're constantly improving what we do and how we do it. Let FSM find a gutter solution that's right for you and your home.
No more hassle of having to clean your gutters on the weekend
No more maintenance on sagging and leaking old gutters
No more ladders for you and your loved ones to worry about climbing
No more water around your foundation harming your home
---
Award-Winning Gutter Solutions throughout the
Detroit, Livonia and Rochester Hills area
Visit Company (Opens in New Tab)
Visit Company (Opens in New Tab)
Visit Company (Opens in New Tab)
Visit Company (Opens in New Tab)
Visit Company (Opens in New Tab)