Crawl Space Repairs and Encapsulation in Ann Arbor, MI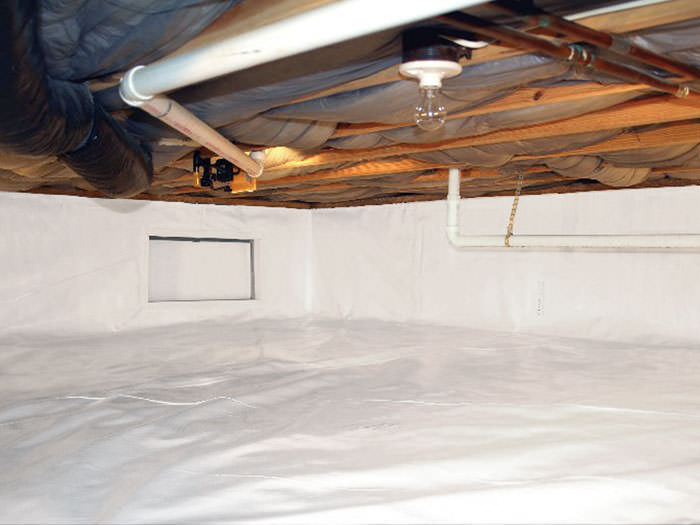 Foundation Systems of Michigan proudly serves the Michigan area and we make it our priority to put customer service first. Our trained technicians use only high quality products to ensure the best results for you home. Our methods are time-tested and our friendly staff want to work with you to find a solution that will work best for you.
Crawl spaces are one of the areas of the house that can take damage without a lot of notice. Some of the major causes of crawl space disrepair are water damage and debris left over from the original construction of the house. This can cause mold and mildew growth, wood rot, and structural damage which can result in sagging floors. But never fear because we have the products that are proven to help!
Our floor joist rot and wood replacement services are top-notch and can stop sagging floors and save weakening support beams. We can install support beam jacks to lift floors as well as repair or replace support beams that have been destroyed by wood rot or mold. Additionally, we can install vapor barriers to seal out moisture and bugs so that your crawl space an become an energy-efficient part of your home. Our encapsulation system is proven to transform your crawl space into a clean and healthy space, free of water damage.
Expert Foundation Repairs and Concrete Lifting
Troubles with foundations can be extremely problematic in a house and are often caused by weakened, shifting soil that cannot support the weight of the house. Such problems can present themselves in a variety of ways:
Common warning signs of foundation problems:
Uneven or sloping floors
Cracks in the floor
Cracks in interior wall
Inward bowing walls
Sagging floors over a crawl space
Hard to open windows and doors
Tilting chimneys
Street creep
Cracks in exterior wall
These issues can be easily solved using our time-tested methods like foundation piers and jack posts to remedy sinking, cracked floors. Wall anchors and I-Beam wall braces can provide a permanent solution to bowing, leaning walls. Foundations also face problems when they settle and though the knee-jerk reaction to this is to replace the foundation, but this is actually not necessary since foundation problems are most often caused by soil that is drying, shrinking, or simply just weakened soil.
Uneven concrete can be become a tripping hazard in your home, sidewalks, or patio. Some contractors may tell you that the way to fix it is to replace the whole concrete slab, but not us - we use the PolyLEVEL concrete lifting system. The PolyLEVEL solution gets injected in a hole the size of a penny underneath the concrete which raises it up so that its even with the rest of the concrete. This not only more cost effective, but is also more permanent solution to concrete that is sinking.
Basement Waterproofing and Sump Pumps in Ann Arbor, MI
Problems in basement waterproofing seem like a monumental task to tackle, but in fact, they often just require some professional help. Failures in waterproofing often stem from sources like leaky pipes, sump pump failures, and flooding during heavy rainfall. If you want to know if you have a waterproofing problem, it is best to contact a professional and look for signs like musty odors, mold or mildew growth, and puddling around the floors.
One of the best ways to combat waterproofing problems is to install a top-of-the-line sump pump like the TripleSafe sump pump. The TripleSafe sump pump has a primary pump, a secondary pump, and even a backup battery powered pump to ensure that even if the power goes out, you won't have to fear a water leaking in your basement. Additionally, we also offer waterproof walls and floors that will seal out moisture and bugs, keeping your home clean, healthy, and energy-efficient.
Foundation Systems of Michigan has the tools to provide solutions for all your basement, foundation, and crawl space repair needs. Our team of trained experts use only high quality materials and time-tested methods to give you the best results for you home. Call us today for a free estimate!