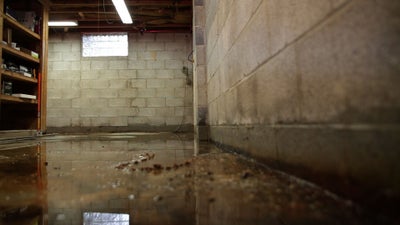 When your Michigan basement starts leaking, it can be hard to pinpoint the source. If you're seeing pools of water in your basement, it must be because of poor construction, right? Well, sometimes, there are other factors that play a huge role in why your basement begins to leak. Here are some of them.
It All Comes Down to Your Gutters
While bad construction may also be the culprit, broken or bad-quality gutters have a huge impact on the health of your basement. Properly functioning gutters safely create a passageway for rainwater and snowmelt to drain away from your home. When they incur damage, water is free to pool around your foundation, setting problems into motion.
Warning Signs of A Leaky Basement
Condensation droplets on your ceiling, walls, or egress windows
Cracks and bowing walls
Mold and mildew formation
A damp, muggy environment
Musty smells permeating from your basement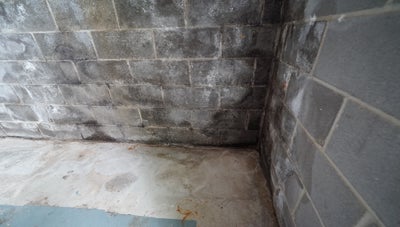 Here's Why Gutters Matter
The root cause of basement leakage has to do with the soil surrounding it. When it's too saturated with water, it exerts pressure upon your basement walls. This process is known as hydrostatic pressure. In places where there's a lot of precipitation (rain or snow), hydrostatic pressure can be a big problem for homes.
This rings true in Michigan where the annual snowfall amounts to 64 inches. Melt periods can be overwhelming for your soil; hydrostatic pressure can crack and bow your basement walls, leading to leaks, mold, and musty smells.
Your gutters can act as your first line of defense against hydrostatic pressure; that's why it's important to make sure they're in good shape.
Ways That Gutters Can Malfunction
Protecting Your Gutters Protects Your Basement, Too
By being proactive about water management in and around your home, you can prevent basement leakage before it gets worse or even has the chance to arise.
Durable Clog-Free Gutter System
Installing a cutting-edge clog-free gutter solution from FSM is key.
Here is why our system is unique: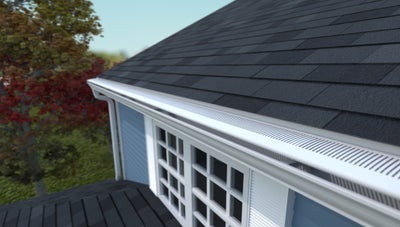 All-in-one solution (gutter trough and gutter topper)
Liquid adhesion
Angled slats allow for more water collection
Wide-mouth outlet quickly removes water
Removable end cap for easy cleaning
Downspout Extensions 
Unfortunately, since downspouts are traditionally placed so close to the home, this predisposes your basement to flooding as all of the water being caught in your gutter comes
Downspout extensions, known as FSM's YardGuardTM, is an extended pipe attached to your downspout that discreetly transports water far away from your home's foundation and basement.
Gutters and Leaky Basements
FAQs
Since basement problems only get worse with time, you should never wait to fix a leak in your basement. A leak points to other potentially structurally compromising issues in your home, so its best to act fast.
Fixing your basement will increase the property value of your home over time. And if you never sell, you still have a safe and dry basement to enjoy.  
Though you may not experience frequent leaking and flooding in your basement, heavy rains can completely engulf the soil around your home and infiltrate into your basement. With the proper basement waterproofing solutions and working gutters, rain won't be a problem.
When your gutter is clogged you may notice stains on the side of your home, pests gathering in or near your roof, or even plants growing from your gutter.
Without constant protection provided by an all-in-one clog-free gutter system, you will need to do routine maintenance on your gutters. It's recommended to clean out your gutters at least twice a year, once in the fall and once in the spring.
A Decade of Expertise: FSM Has Your Gutter's Solution
Since we specialize in both gutter repair and basement waterproofing, we know how to make these systems work together for a safer home. We provide free, whole-home inspections to get to the root of your home's issues, then stop it at the source.
Deciding to protect your home is an investment that will keep on giving; but we understand that it's a big decision. That's why we offer no-obligation quotes as well, so you can feel confident in choosing us. We're proud to be Michigan's staple in gutter repair, basement waterproofing, and more.