Foundation Cracks and Gutters Problems
It might be difficult to imagine that a feature near the top of your home could affect the base of your home and the entire structure. Your home's gutters and their condition, however, have a significant impact on the safety and structural integrity of your property, particularly if they are damaged. Clogged gutters can cause foundation problems, leaks, and other issues. That is why regular gutter maintenance is important, as is staying on top of foundation issues. If you notice a problem with your gutters or foundation, it's time to contact the professionals at FSM for a thorough evaluation and free repair estimate.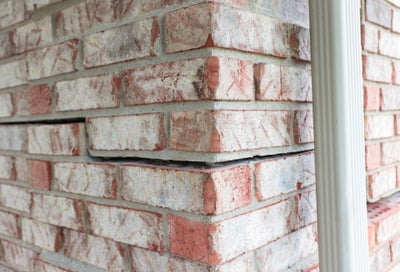 The Connection Between Gutter Problems and Foundation Problems
When properly installed along the lower edge of your home's roof, gutters collect rainwater that is directed through downspouts and diverted away from the foundation. Areas like Detroit and Grand Rapids are no stranger to rain, especially during the springtime. However, any issue with the pipes comprising these systems can spell trouble for your home.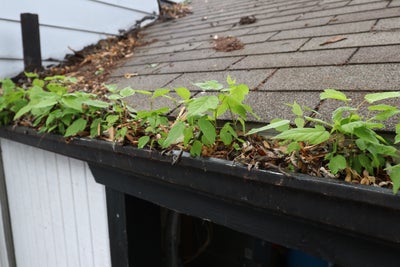 Gutters and downspouts commonly clog due to leaves and pine needles falling off of trees throughout the year, but particularly during the fall and severe rain and windstorms. If the water cannot be properly collected by the gutters, it will overflow and fall directly onto or near the foundation. The same will happen if water cannot escape the downspouts or if it is not directed to drain far enough away from your home.
When this water collects and saturates the soil against your foundation, it creates hydrostatic pressure. This is the weight of the wettened soil as it presses on the foundation. Expansive clay soil common in areas like Lansing and Toledo contributes to excess hydrostatic pressure that can cause foundation walls to crack, bow inward, and leak. These problems then can lead to structural instability and basement or crawl space flooding.
Water is a powerful force, and it will always follow the path of least resistance. If there is a weak spot along any of your foundation walls, it will begin cracking and leaking.
Signs of Gutter Problems and Foundation Cracks
As you can see, clogged gutters contribute to a vicious cycle of foundation cracks and other damage. But it can be easy to miss some of these problems or attribute them to other causes.
While foundation cracks aren't always caused by clogged gutters, problems with these fixtures can be a major contributing factor. If there is a problem with the gutters and downspouts outside your home, you might be able to spot interior signs such as the following:
Water leaking and puddling in a corner
Water stains, efflorescence, or mold growth in a corner
Wall cracks
Flooding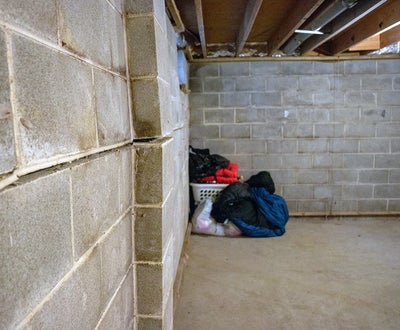 How to Fix Gutter and Foundation Problems
If you notice any of the above signs, it is important to contact an expert for help right away. The longer the issues continue, the worse the damage will become, and this can result in lengthy or expensive repairs.
The professional team at FSM can thoroughly evaluate your home, its gutters, and its foundation to properly diagnose and remedy the problems with quality, long-lasting solutions.
Gutters and More
We offer a variety of systems for outdoor drainage needs including specialty gutters, gutter guards, downspouts, and extensions. These features can be customized to fit your taste and budget.
Foundation Repair
Every home and foundation is unique and requires a solution specifically designed to meet its repair needs. The team at FSM understands this, and we tailor our foundation repairs to your home and your budget. Options your inspector may suggest include: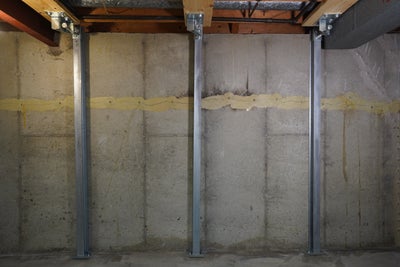 Wall Anchors – If your foundation walls are moderately to significantly damaged or are bowing inward two inches or more, a wall anchor will permanently stabilize and help straighten the walls over time. An earth anchor is buried in the ground approximately 10 feet away from the wall, and it is connected to an interior wall plate by a galvanized steel rod. A bolt on the interior plate can be tightened by our technicians to help restore the walls.
Wall Braces – If your walls are significantly bowing inward but your property lacks the outdoor space to install wall anchors, specialized wall braces can be installed instead to reinforce and help repair the walls. A sturdy I-beam is not only placed against the wall, but it also is anchored to the floor and a floor joist. A large-diameter bolt at the top can be tightened by our technicians to help with straightening the wall over time.
Piers – To permanently stabilize and even help lift a settling foundation, we can install a variety of foundation piers. Helical piers are ideal for light structures on top of problematic soil, push piers work best on heavier structures and can be installed inside or outside a home, and slab piers are specifically designed for homes with a slab foundation.
FAQs
Gutters are meant to keep excess water away from your home's foundation. If they are not functioning properly, water can spill over and directly onto the foundation. This water can then find its way inside your home through existing cracks or cracks it helped create. It also can flood the inside of your home, lead to excessive humidity and mold growth, and weaken your foundation's structural integrity. 
If there is a problem with the gutters and attached downspouts, you'll most likely notice water leaking inside a corner of the basement. The walls may be wet and discolored, as well as have efflorescence (a white crystalline substance) or mold growth on them.
The ground is going to get wet no matter what when it rains. But gutters can help by keeping copious amounts of water away from the soil directly around your foundation. Properly functioning, quality gutters collect rainwater and channel it through downspouts. The downspouts and extensions move this water away from the foundation to help keep your home dry.
Reach Out to Your Local FSM Experts for Gutter and Foundation Repairs
Gutter and foundation problems can go hand in hand, and it's important to address both before serious damage results and threatens the health and safety of your home. The experienced team at FSM is here to help you with all your gutter and foundation repair needs. It all starts with a free inspection and repair estimate from one of our certified professionals.
Don't hesitate to reach out to us for help with permanently repairing and protecting your home. We are pleased to serve homeowners throughout the entire Lower Peninsula and the Eastern Upper Peninsula in Michigan, as well as in Northern Ohio in locations including Alpena, Detroit, Grand Rapids, Jackson, Kalamazoo, Lansing, Newberry, Saginaw, Sault. Ste. Marie, Toledo, and Traverse City.
Publish Date:
Last Modified Date: