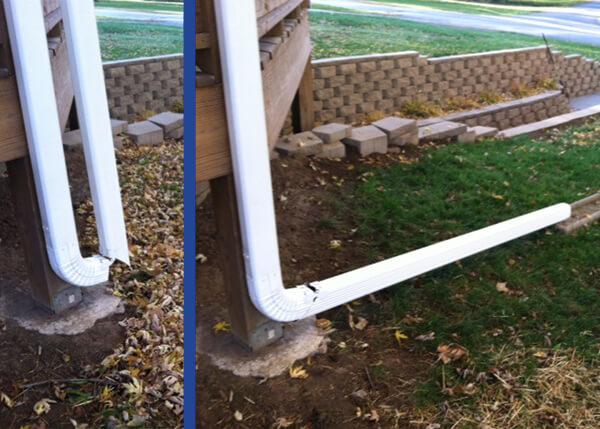 The FlipUp Hinge is a shorter downspout extension that will quickly provide durable water protection. Lawn mowers, weed whackers, pets, kids, and more are no match for the FlipUp rainspout, as it remains securely attached.
The FlipUp system protects your home and foundation from water damage while fitting all your needs!
Click the image to enlarge.