Basement and Crawl Space Dehumidifier Installation in Saginaw, Warren & Southeast, Central and Northern Michigan
---
Effective moisture control solutions for a drier, healthier home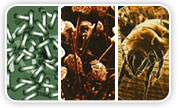 Your basement or crawlspace probably has too much in common with a tropical jungle. It's damp, it's a five-star bed and breakfast for pests and molds, and it's not exactly the kind of place you'd store a priceless quilt or wedding album. But all these problems could be treated with proper humidity control.
Foundation Systems of Michigan can create a healthy, safe environment in your basement or crawl space with the right dehumidification services for your Michigan home.
We offer crawl space and basement dehumidifiers that can eliminate moisture and prevent mold growth in these damp areas of your home. You will no longer have to suffer with a humid, moist space and instead can utilize that space for things like extra storage.
Our dehumidification services are available in Saginaw, Sterling Heights, Jackson, Livonia and surrounding areas in Michigan. If you are worried that your basement or crawl space is full of mold, rot and other problems, call us today for a free inspection and estimate.
Your crawl space and basement air can affect the air in your living space upstairs
The below grade space is part of the inside of a building as a whole. If there is high humidity and musty odors downstairs, it will affect the upstairs environment. Therefore, by installing an efficient dehumidifier and ventilation system, your whole house will be drier and healthier!

MoistureLoc® is a dehumidification system that can fit in your crawl space or basement and keep the air dry and free of any moisture. The MoistureLoc® dehumidifier automatically removes the right amount of moisture from your crawl space or basement.
Benefits:
Improved health

Eliminate odors

Protect your home

Improve efficiency
Features:
Smaller - Smaller than traditional units & easier to install.
Quieter - Among the quietest in the market, installed away from your living space.
Smarter - Fully automated without the hassle of emptying water trays.
Energy-efficient technology - Digital controls for easy operation.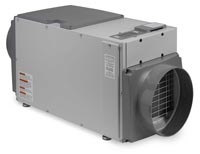 Don't forget to properly ventilate your crawl space
If you have a central air conditioning system in your home, learn more about how our
Crawl-O-Sphere™ ventilation fan can help dry your crawl space. When installed with an effective vapor barrier system, this crawl space air system is an affordable way to achieve a healthier crawl space.
Contact us for your free crawl space inspection
Foundation Systems of Michigan is your local expert for all your crawl space, foundation, and basement repair needs. If you live in Livonia, Ann Arbor, Saginaw, Traverse City or nearby, contact us today for a free inspection of your crawl space!
Looking for a price? Get a no cost, no obligation free estimate.