About Foundation Systems of Michigan
Michigan Foundation Repair & Basement Waterproofing Experts
Foundation Systems of Michigan is the largest foundation repair and waterproofing contractor in Michigan, serving both residential and commercial clients. Led by company president Bob Genord, Foundation Systems of Michigan provides Michigan residents with state-of-the-art foundation and crawl space repair, waterproofing, and concrete leveling services at an affordable price. They bring over 20 years of experience to the table, and lead the industry in innovation and expertise. They offer over 250 products to solve the unique needs of each home, and they have one of the best trained teams anywhere. They even have a dedicated Service Department to service you after the job is completed.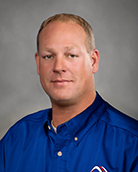 Bob Genord, the Founder and President of FSM, has been in the construction industry for over 20 years. He began this company with a simple mission: To provide every customer with a wide variety of cost-effective solutions and a level of customer service that is unsurpassed in the industry. Bob and his team of over 150 fully trained experts take pride in making sure that their customers are 100% satisfied with their service, and strive to provide a home-contractor experience that is difficult to find anywhere else.
A Letter from the President
Foundation Systems of Michigan is proud to have a reputation for providing Michigan homeowners with state-of-the art foundation repair, waterproofing, and crawl space insulation and encapsulation services at an affordable price. To achieve this we believe it is necessary to be very open and honest with our customers, and to communicate why our solutions are the best for you and your family.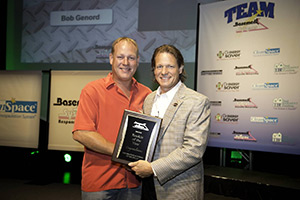 We are committed to ensuring that all of our customers receive nothing less than exemplary service. Our customers are happy with our quality service and remain happy because of our friendly follow-ups. Our job does not stop when the work is completed; it continues well after making sure you are 100% satisfied with our service.
As an independent dealer, not a franchise, we are not limited to using only the products that the franchiser supplies. We have searched out all of the best products available and have added them to our product lineup. By using the leading products available, and professional installation procedures, we can permanently repair and/or prevent your problem from occurring again. We strive to provide the best solutions to our customers unique needs, and back up our work with transferable warranties.
You can be assured we will do the job right, and you will be confident you made the right choice! Give us a call today!
Bob Genord — President
Foundation Systems of Michigan
Since 2007, Foundation Systems of Michigan has been Michigan's trusted foundation repair contractor. We hold ourselves to a higher standard and our customer service and work show just that. We were honored to receive the prestigious Angie's List "Super Service Award" five consecutive times since 2012. This honor is based on our quality of service, which was voted on by you the customer.
So no matter what your concern, you can be confident FSM has the expertise to solve any foundation problem you're having.
Accreditations & Affiliations